Huge selection with over 1300 Frames In-Store!
Established in 1980, Cooper & Lourie is one of Perth's oldest independent specialists in Optometry.
Principals Geoff Cooper and ]ulie Lourie each have nearly 40 years clinical experience, and have pursued a lifelong learning in Optometry. We offer a broad range of eye tests and examinations with a personalised service. With over 1,100 personally selected frames in each practice, covering a full variety of options including designer brands, high quality, robust and budget frames, sourced from all over the world. One of our consultants will be more than happy to assist with frame selections that best suit your lifestyle.
Click here to Book Your Eye Test
Click here to take the Ortho K Suitability Quiz
When you visit Cooper & Lourie Family Optometrists you'll experience: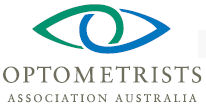 Read more about Why Cooper & Lourie
Services available:

Meet our Optometrists