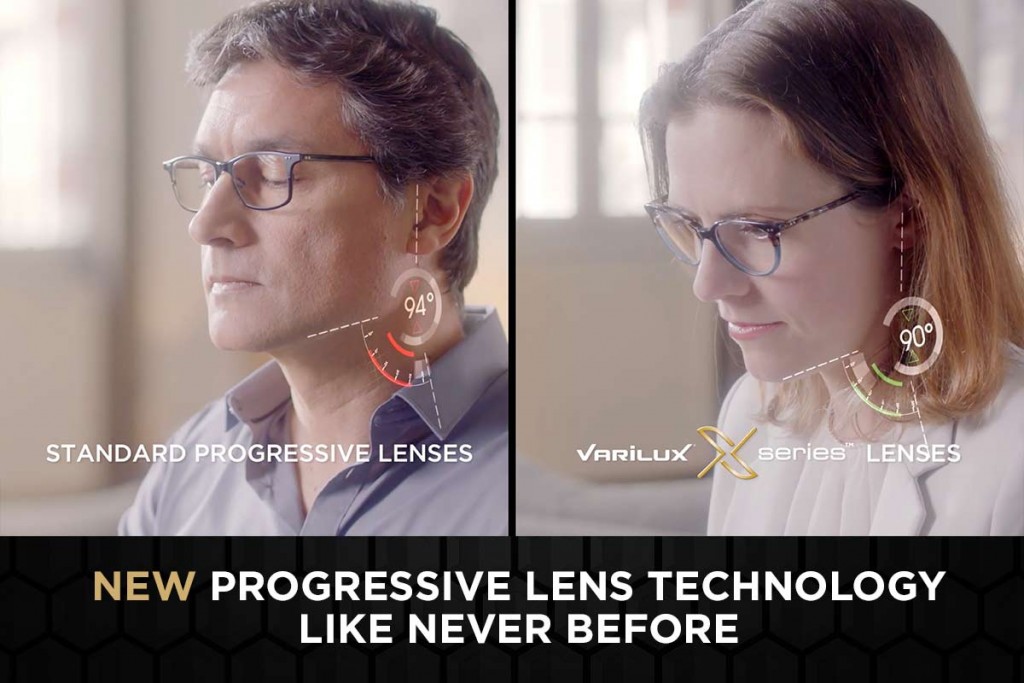 NEW progressive lens technology AVAILABLE NOW
With New Varilux® X Series™ progressive lenses you no longer need to move your head to find the "sweet spots" in the lens.* Xtend technology allows you to extend your vision within arms' length like never before.
Have you ever experienced the following:
• Multiple days spent trying to adapt to your new progressive lenses?
• Wished the area of clear vision at arms' length was wider?
• Had to alter your head position to try and find the sweet spots in your lens to see clearly?
• Lack of fluidity when changing focus from distance to near?
• Awkward head movements looking at different objects when driving?
Yes? Then don't delay. Come into store and ask us about how Varilux® X Series™ progressive lenses can change your vision.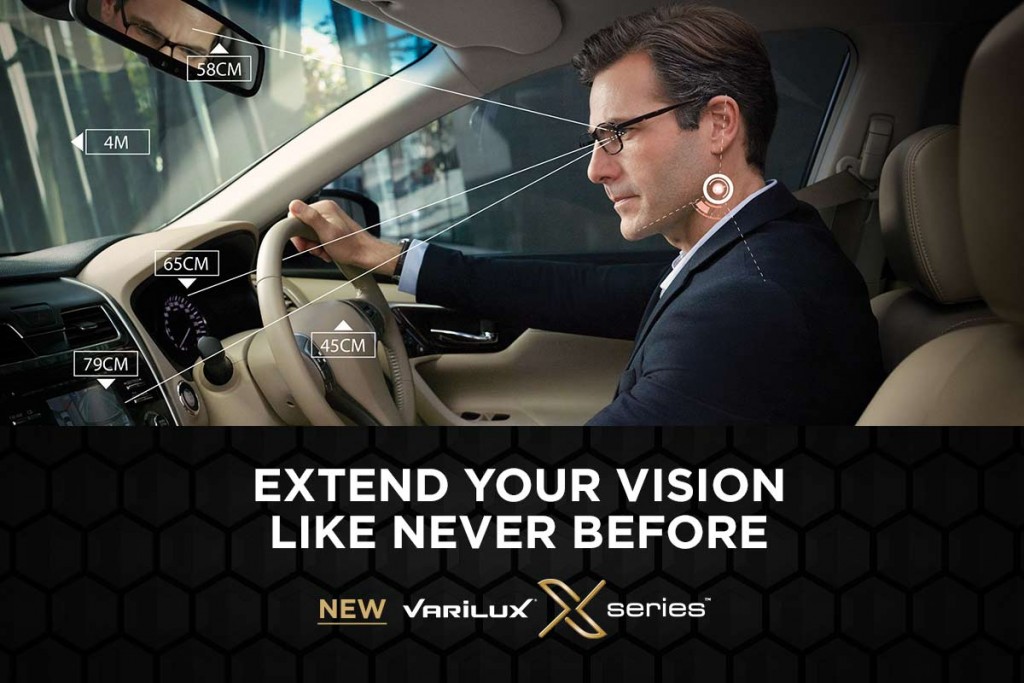 A NEW DEFINITION OF NEAR VISION
Today, everything has changed – we live in a 24/7 connected world, get world-wide news every hour, send live pictures to beloved ones across the world…
Our society has evolved, so have your visual habits. Your posture and the way you look at close things have changed, you're now constanly mulit-tasking with the arm's length distance. Swiping from your smartphone to your notebook, logging into your email account while reaching for your coffee cup mug and getting one last text message off to your kids.
In short, everything that matters happens within arm's reach.
It's no longer suitable to think about vision as being at near (40cm) and internediate (70cm). We now need to optimise how our vision is able to function at arm's length. Both in an out as well as left and right, within the arm's length vision zone. Acknowledging today's vision behaviors, Varilux® team of experts has redefined the challenge of near vision, without compromise.
*Based on wearer study: 97% of patients showed none to minimal horizontal head scanning and 93% showed none or minimal vertical head scanning.